Post by Deleted on Mar 22, 2017 15:23:20 GMT -6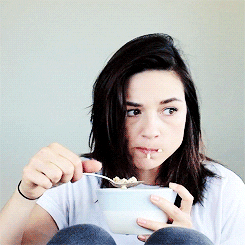 &another one bites the dust.


Friends were hard to come by, at least in Zen's experience. Let alone friends you wanted to stay in touch with, even after school ended. Though Zen and Emma had not been in the same House, they'd been in the same year, and that was enough. Not to mention that they'd both shared a love of Quidditch, and both played as Beaters during their time at school - albeit against each other, at times. Though, this had only made things more fun.
They'd often been able to laugh about the mishaps of the games afterwards, always trying to get a sneaky hit on each other if they could. But, she'd never been quite as talented as Emma, who had always had bigger and better things to move onto. It wasn't that Zen was the least bit spiteful, it was quite the opposite - she was the girl's biggest fan, and she stood by that title.
However, she did miss hanging out with her friend. With her practice schedule, Zen hardly ever saw the other girl anymore. She liked her own job, it was full of interesting days, but it just didn't all together involve that much brainpower most of the time. Maybe she should move onto something more challenging. But...she just had such a hard time leaving the castle behind. It had always been home to her.
She'd sent an owl to the redhead a week ago, ordering for her to meet her at the Three Broomsticks, choosing the pub since it was so near the castle. Upon her arrival, she immediately ran to the bar, and ordered herself a drink. As a personal rule, she didn't often drink on school grounds, not wanting to give a bad example for the children and all. So, when she did get to take a night out, she took full advantage.
Soon, she heard a familiar voice ring behind her. Whirling around on the bar stool she'd thrown herself upon, she launched herself full force at the redhead, beaming.
"EMMA! Sorry I started without you I was thirsty."
She said, smirking, all while tackle hugging the other girl.
---
MADE BY ★MEULK