Post by ROMULUS AARON REDGRAVE on Jan 31, 2018 7:57:12 GMT -6
5 stages of grief by romulus redgrave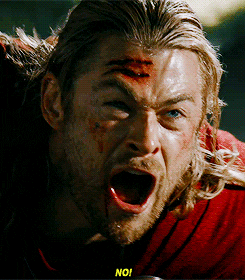 the day the world stopped
♟

i. shock
at first it doesn't feel like anything. at first it doesn't hit you but when it does, it hits you harder than a train.
no one knows how it feels to lose someone so important until it comes across to you. it's more painful than words can describe. the grief drains the life out of you, leaving you numb and unable to do anything. grief takes a hold of you and it's so tight that you feel like suffocating. every day is a struggle and there's no way of escaping it.

romulus received the news on a thursday afternoon. a brother knows when there's something wrong and the same uneasy feeling had followed him throughout the week. when it finally happened, he lost control of everything.

ii. pain
dealing with all of the different emotions that may stir inside is a hard thing to control. it's not healthy to keep all of those things bottled up because in a way, all of those things are a ticking time bomb. the deeper you shove them, the harder it is to confront them when the time comes. to describe it better, one would use the term 'hurricane' because of it's accuracy. the winds of sadness rip everything apart and the waves of guilt comes and goes, pushing the limits of the foundations that is your soul. when the eye of the storm finally reaches you, the numbness overtakes you until it all starts again.

the world of romulus went into pieces but he had to be the strong one for their mother. he couldn't show weakness even while she was shaking against his chest violently and her sobs silent. he wanted to scream, he wanted to cry when the coffin was lowered into the depths of the grave but he couldn't.

iii. anger
the one question that still remains in your head is: why? why couldn't you help? why would they do this to you? why would god take your loved one away from you when all you did was live a happy and dutiful life? the fact that something like this happened to you just doesn't seem right and you want to make sure that people know this. you want others to answer for this question but when no one can answer you, you want to hurt someone. because the people who took away your loved one needs to answer for this. no matter what. you'd give your life for them to come back.

no one could answer him. romulus could not get a straight answer from no one. they all looked away and he hated it. he was escorted out from the building with big guards yet they couldn't hold him down well enough. he wasn't going to take no for an answer but that was the only answer he could get. the healer that patched up his broken hand for the sixth time after an fight told him to stop if he wanted to live because she was afraid he'd get into a fight so bad, he was going to get killed. romulus didn't care. he was just so angry.

iiii. depression
your days seem to fade into one block of nothingness. it's all the same eventually. the sounds, the people, the smells, everything just seems so pointless. you can't be bothered to get up and eat because it wouldn't make a difference. this period will take the longest. it's a pit of pure darkness where you will walk in the dark, hoping to grasp onto something or someone. but when that someone is just simply gone, the pit becomes bigger. it's easy to dwell in the dark because then no one sees who you really are or how broken you truly are. you lull into the thought that this is fine, i am fine, when in reality you're still in the dark. people ask how are you and how you're coping of the loss of your loved one. you paint that smile on your face as always and tell them that you're fine.

they all had to go on. after the funeral, romulus wouldn't dare to visit the grave because he knew there was nothing in the coffin. it would've made him so angry but he was just too tired to be angry anymore.
he had to work. it kept him somehow going no matter how empty he was from the inside. when romulus returned back to work, the headmaster took him aside after one staff meeting just to ask how he was doing. romulus painted a painful smile and said that he was okay. in reality, the only thing that made him want to get up in the morning was his daughter and the love he had for her.


v. acceptance
it doesn't happen just like that. you don't wake up one morning and realize everything is as it used to be. no. it's day by day, noticing those little things in your life that has changed. this whole process will change you and how you see things in life. it makes you appreciate the little things and, in time, appreciate the time you spent with the ones you've lost. it makes you appreciate the people around you. some say, after losing someone so important to you, you become stronger and in a way they are right; it makes want to respect the memory of your loved one by living your life. the pain perhaps never truly goes away. you will carry it until the day you die but it surfaces every now and then to kind of remind you that you are strong.

gradually, romulus was able to go by his baby brothers apartment. only by distance and with kenina. gradually, he was able to visit his baby brothers grave and bring flowers. he stood at the grave for a while, quiet and stoic as always. there were so many things he wanted to say to aurelius but it was just too painful now. perhaps the biggest thing that romulus wanted to say was that he loved his brother and how sad it was that he wouldn't be able to be part of kenina's life.

romulus redgrave would one day be able to say these things to aurelius. he just didn't know it yet.
`5 stages of grief by romulus redgave